SMOKE ALARM SAFETY TESTING
Don't Wait for Disaster to Strike. Get Your Smoke Alarms Tested!
Over 1,000+ Clients Recommend Our Services
Smoke Alarm Testing & Servicing in Noosa
Smoke Alarms Testing & Maintenance Services
The objective of smoke alarms is to detect smoke and warn people in the event of fire. A fire alarm system must be activated and in good working condition to ensure protection of your family in the event of a fire.
Also, most smoke alarms are powered by a battery. We can't predict when the battery is going to die, that is why they need to be checked regularly with regular smoke alarm testing.
Smoke alarms save lives and that's why at The 99 People we insist and recommend to test, complete a smoke alarm service and change batteries at least once a year.
At The 99 People we are experts in smoke alarm testing and we work in home and businesses across Noosa. We'll take care of your smoke alarm testing and servicing all around Noosa and suburbs.
SMOKE ALARMS & RCD TESTING SERVICES
Smoke Alarms and RCD Testing - Packages to Suit Your Needs
Each household have its own needs. At The 99 People we have designed four different packages that will suit most households. If you are unsure of which option to choose – contact us and we will customise a solution for you.
Inspect smoke alarms to ensure they are active

Test smoke alarms with "real" smoke

Ensure smoke alarms are note not in dead areas

Clean smoke alarms sensor

Replace smoke alarms batteries

Full compliance report of all services

Test Safety Switch at switchboard

Time test & record results

Smoke Alarms
Single Storey House

Smoke Alarms
Double Storey House

Smoke Alarms + RCD
Single Storey House

Smoke Alarms + RCD
Double Storey House
Smoke Alarms
Single Storey House
Smoke Alarms
Double Storey House
Smoke Alarms + RCD
Single Storey House
Smoke Alarms + RCD
Double Storey House
When Should I Service My Smoke Alarm?
We recommend that you service your smoke alarm regularly – typically once every six months (or more frequently, depending on usage). In addition, it's important to replace your batteries once per year or whenever they start to run low. This will help ensure that your fire detector is always operational and ready for action if needed. 
⚠️ QLD Smoke Alarm Regulations
Queensland smoke alarm legislation has recently changed. 
If you are selling a house in Queensland, you must comply with the new Queensland smoke alarm laws. If you don't, then the buyer can penalise you .15% of the contract price at settlement. 
If you are a landlord, then you must comply by the next lease renewal from 1-1-22 or before a new lease commences from 1-1-22. 
The requirements are:  
All Queensland dwellings must have interconnected photoelectric smoke alarms in all bedrooms and hallways that connect bedrooms.

Smoke alarms older than 10 years must be replaced.
Faulty smoke alarms must be immediately replaced.
Any smoke alarm fitted after 1st January 2017 must be photoelectric and compliant with Australian Standard 3786-2014.

 
Do You Own a Rental Property?
As you may already know, Landlords are required by law to test and clean each smoke alarm in the dwelling at least once every 12 months. The smoke alarms that do not operate when tested must be replaced immediately.
The 99 People smoke alarms testing and maintenance services will provide you with a full compliance report for rental properties to ensure you comply with the law, and you have the compliance report to prove it.
If you have other services that you need done in your property, such as pest control or air conditioning cleaning we can offer discounts for packages of different services.
IMPORTANCE OF SMOKE ALARMS
Why Use Photoelectric Smoke Alarms?
Photoelectric smoke alarms are an important safety tool for any home or business. They protect from smoke and heat detection and are a vital early warning system for fires.  
Photoelectric smoke alarms take advantage of light-scattering technology that is highly sensitive to smoke particles, making them much faster and more reliable than traditional detectors. These smoke alarms can detect smoke quickly and sound an alarm if smoke concentrations exceed the pre-set levels, allowing people plenty of time to leave their homes in the case of a fire.  
This technology is also safer than its traditional counterparts as it uses less electricity, meaning less chance of false alarms from cooking or other activities. In short, photoelectric smoke alarms offer superior protection against fires while still being energy efficient – making them a must-have for anyone looking to ensure their family's wellbeing. 
How to Know if Your Smoke Alarm is Defective
Smoke alarms are essential for safety, but if a smoke alarm is defective, it can be dangerous. Therefore, it is important that you verify that smoke alarms are working properly regularly. To do this, you should test smoke alarms at least once a month by pressing the test button and listening to the alarm to ensure it is loud and clear. If the smoke alarm does not sound when tested, then replace it immediately with a new smoke alarm and check its expiration date to be sure.
Additionally, smoke alarms should be replaced when they reach their expected lifetime of around 8-10 years. Keep in mind that smoke alarms installed in kitchens or near bathrooms may need to be replaced more frequently due to potential exposure to steam and cooking smoke during everyday activities.
By following these steps, you can ensure that any smoke alarms within your home are working correctly, so you can rest assured that your family is safe from fire hazards. 
Safety Switches (RCD) Testing Services
The same way smoke alarms protect you in case of fire, RCDs exist to prevent electrocutions.
An RCD (residual current device ) also known as a Safety Switch is an electrical device that is designed to immediately switch off the power supply when it detects an electricity leak. Their objective is to prevent you from getting a fatal electric shock if you touch something live, such as a bare wire – or operate a faulty appliance or power tool.
RCDs can also provide some protection against electrical fires.
Many people are not aware of the importance of testing RCD's. This is often overlooked. However, a malfunctioning RCD can lead to an accident that can be fatal.
People are at the heart of what we do; we like to ensure that everyone is happy with our services. Here's why our customers give us 5 stars.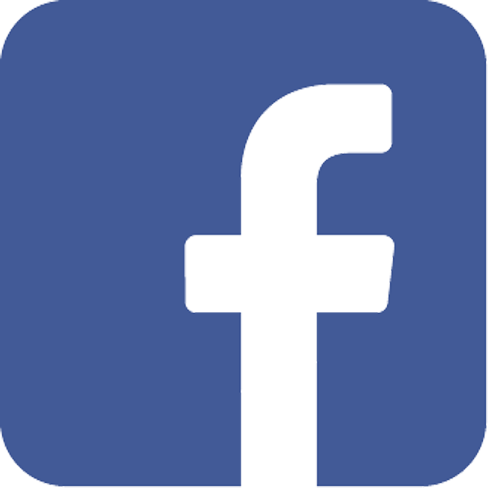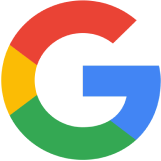 Overall Rating
The 99 People can take care of all services in just one visit. Save time managing multiple appointments and save money as discounts are offered for multiple services booked at the same address.
Frequently Asked Questions